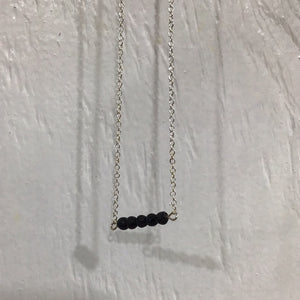 Minimal necklace featuring small black lava beads and a silver chain. 
The black beads are actually lava stones, which diffuses essential oils!  This will release the oil slowly giving you aromatherapy benefits for up to 2 days! 

May also be worn as-is without oils! 
Adjustable chain length 


Handmade by Angela!